Dafnoudi, the most treasured beach in Kefalonia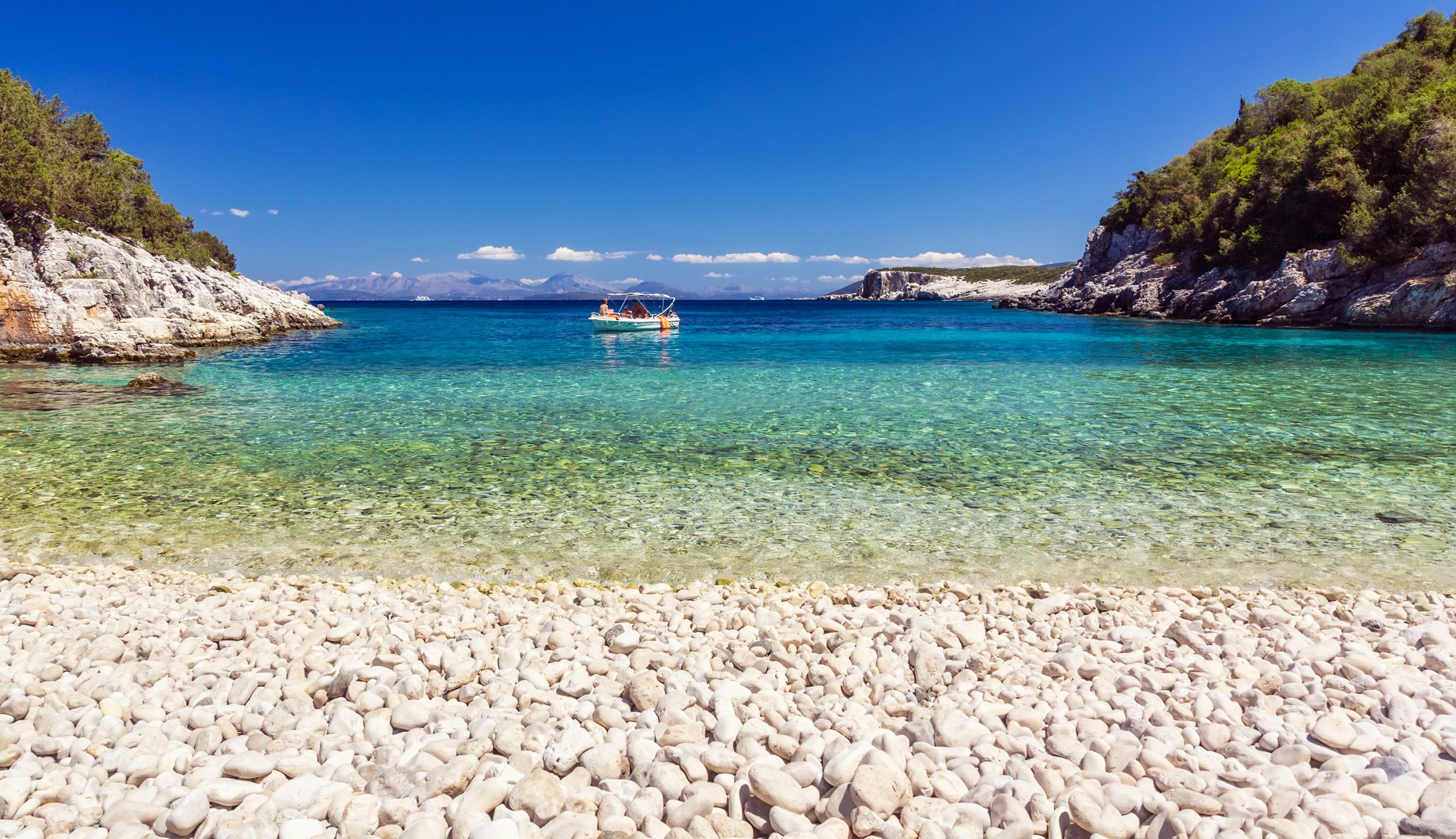 One of the things that make this island unique is the beauty of its beaches, that vary from lively and crowded to quiet and almost private. It is a true blessing to be able to carelessly explore each beach's unique character and charm. Dafnoudi, one of the most preferred beaches by the locals, is located in the northern part of the island and awaits for you to discover it.
Starting from Dendrolivano, we head north towards Fiskardo. After 53 kilometers of sheer natural beauty and 1.5 kilometers before Fiskardo, you will find one of the most unearthly attractions of our island, Dafnoudi.
Dafnoudi resembles a pool, located in a small bay that is surrounded by white pebble stones and tall trees. The turquoise water is crystal clear and perfect for diving, and a small cave nearby is waiting for you to explore in full privacy.
Useful information: Since Dafnoudi beach is the epitome of virgin beauty, getting there can be a challenge. The adventure starts while driving and the signs lead us to a dead end. Get off your car and follow the small path on foot. After about 500 meters you will find yourself surrounded by a majestic cypress forest that is held responsible for the exotic water hue. Once you are there, you will find a scenery of extreme beauty unfolding before your eyes and in the words of our guests "when you get there, you never want to return". The peace and quiet, the isolation, the transparency of the sea and the generous shadow from the rocks are making this place so difficult to say goodbye to.
Keep in mind: The beach is neither organized nor crowded. For that reason, bring along some water and snacks to spend the day.
I look forward to listening to your own experience!
Siora Stella