The Top 10 kid-friendly beaches in Kefalonia!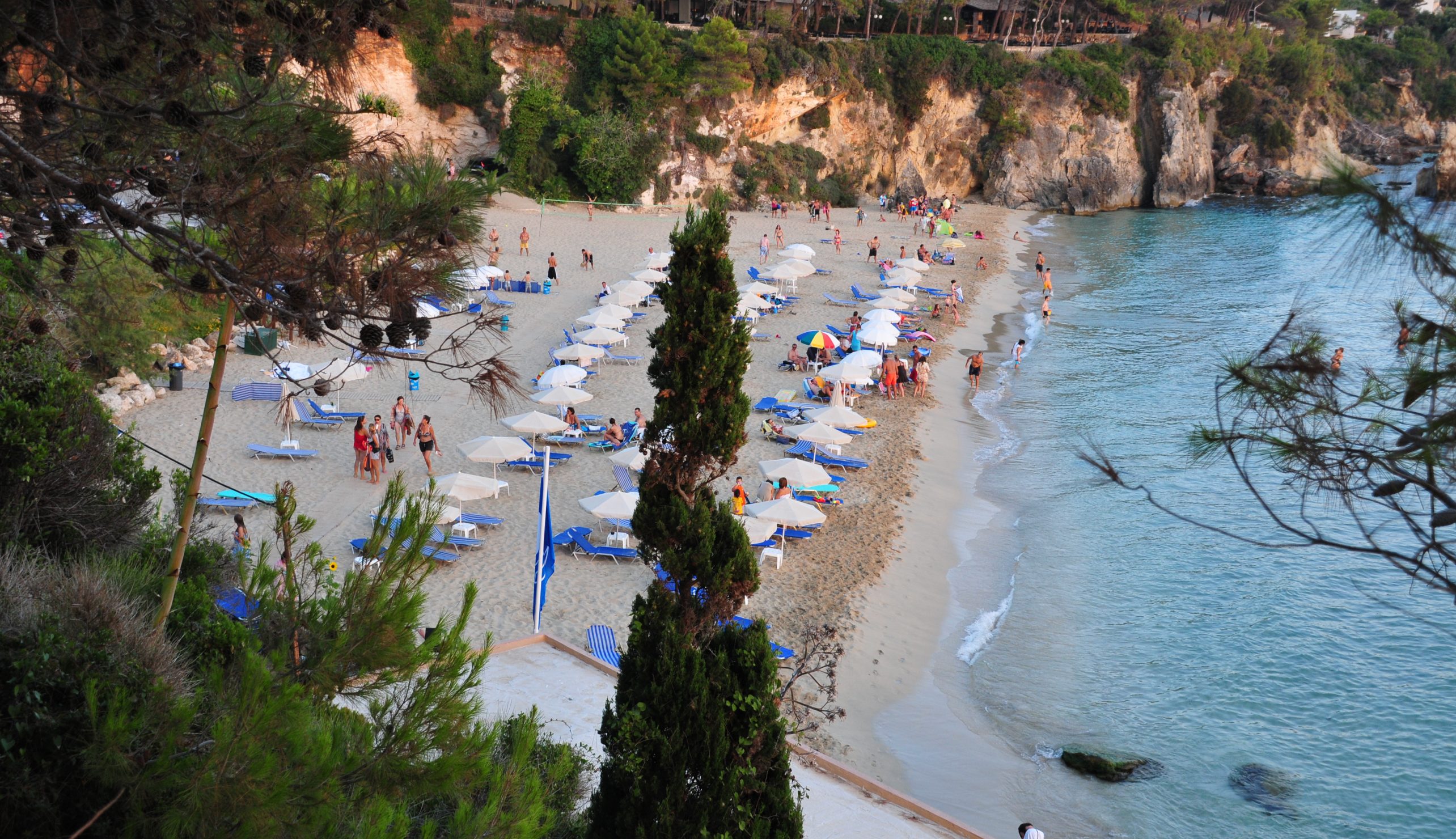 The number of beaches in Kefalonia is countless –not even the locals know exactly how many of them there are! Even so, each one of them is unique, ready to fulfill any desire you may have.
Our friends spending their summer holidays at our Hotel often ask me which beaches in Kefalonia are most enjoyed by kids – those offering them endless hours of fun and carelessness, all-the-while ensuring their safety.
We singled out 10 that your kids will love to visit during your stay in Kefalonia, whilst providing you stress-free holiday as far as their safety is concerned. The only thing you have to do is visit them and share your experience with us!
Megali Ammos Beach: Just 200 m. away from our apartments, Megali Ammos is one of the most family-friendly beaches in Kefalonia: relatively small and sandy, it is the best option in case you do not wish to stray far from our Hotel. The canteen, the sun beds and the umbrellas will offer you extra comfort.
Spasmata Beach: Sandy, with clear blue waters, Spasmata Beach is also located near our Hotel. The beach is favored by children and adults alike, while octopus, crabs, mussels are some of the sea life you are going to discover at Spasmata's seabed. At the hillside nearby, you will find plenty of natural clay, offering you the opportunity to enjoy a beauty treatment totally for free!
Avythos Beach: The crystal clear waters, the golden sand, the facilities offered (lifeguard, showers, toilets, beach umbrellas, canteen and restaurants), as well as the fact that its waters deepen gradually, make Avythos Beach the ideal one for your family holidays.
Ai Helis Beach: Shallow waters, sun beds, beach umbrellas, canteen, and the special grey color of its sand, guarantee that this beach will give you relaxing family holidays in Kefalonia. Just go for it!
Makris Gialos Beach: One of the most beautiful beaches in Kefalonia, awarded with the European Blue Flag Award, Makris Gialos will seduce you with its clear waters and its thick golden sand. The beach is fully organized and also features a beach bar, restaurant and plenty of water sports facilities.
Platis Gialos Beach: The natural extension of Makris Gialos Beach; this beautiful, small, Blue Flag awarded beach can provide careless and fun beach holidays in kefalonia for the entire family.
Gradakia Beach: Small, with shallow waters and an amazing view to the isle Vardianoi, Gradakia beach has plenty of amenities to offer in order to make your family holidays in Kefalonia an experience to remember.
Paliostafida Beach: A… hidden beach, known mainly by the locals. Quiet, organized, with crystal clear waters, it's worth visiting during your holidays in Kefalonia.
Trapezaki Beach: Small and picturesque, this beach of shallow and crystal clear waters as well as natural shade is able to offer you the relaxation you need during your stay in Kefalonia.
Xi Beach: In case you decide to visit the southern part of Kefalonia, Xi beach is the ideal place to stop with your little ones. Its shallow waters, the brick-colored sand and the facilities this beach has to offer will make your family holidays in Kefalonia even more special.
Siora Stella