Trekking experience at Kefalonia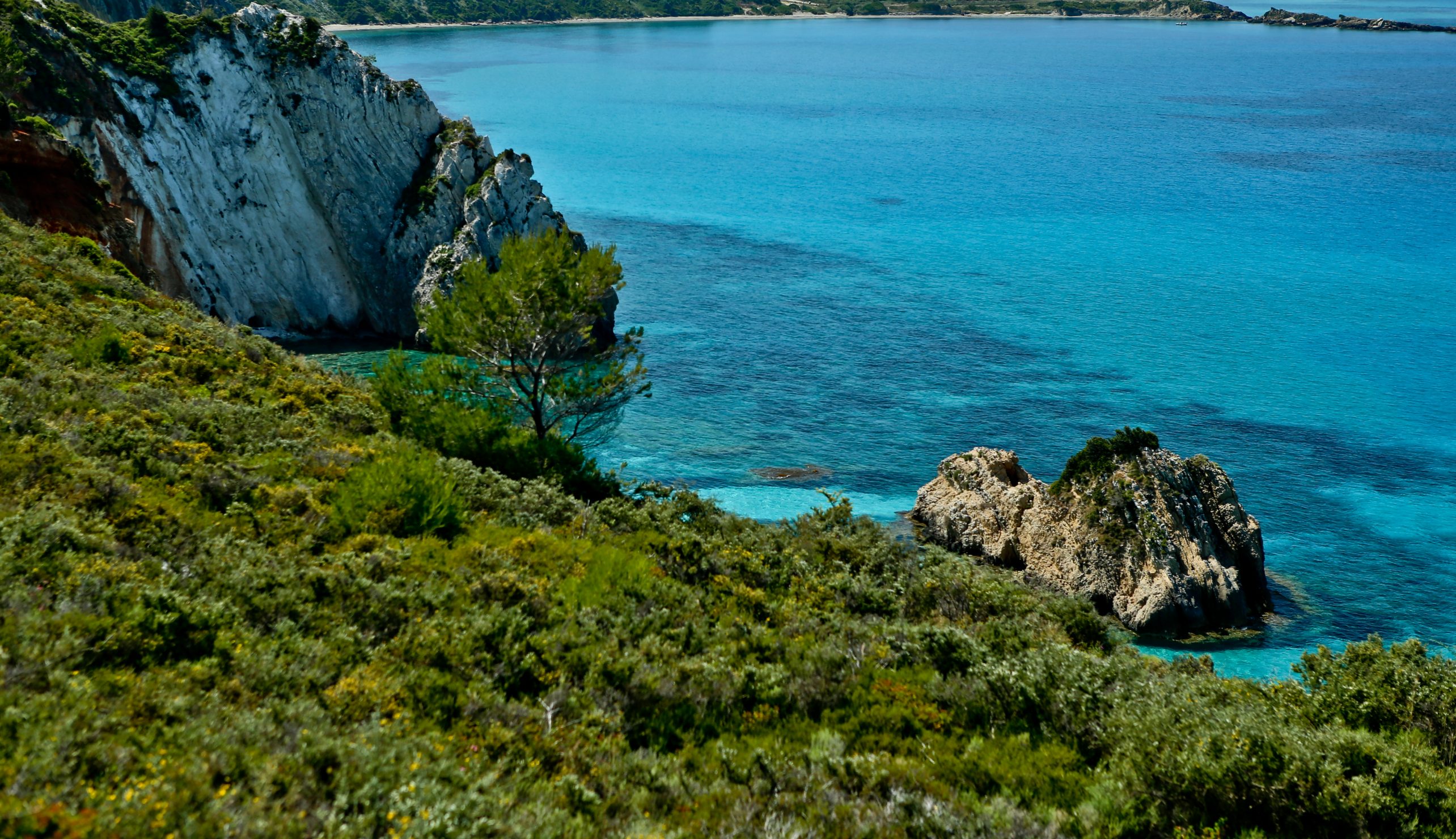 A good pair of sneakers, a backpack with some clothes, lots of water, a couple of snacks paired with a great deal of willingness to explore make for the ingredients required in order to get to know the magnificent side of Kefalonia that is hidden behind lush gorges and small gravel paths.
Rich in vegetation and full of breathtaking landscapes, Kefalonia is the place to discover through the thrill of trekking – whether you are a long-time trek lover or this is going to be your first trekking experience, you will be astounded by small picturesque villages, wonderful coves, highways and byways with enchanting view, hillsides that smell of thyme and sage, unseen beaches with thick sand and crystal clear waters. These are just some of the many surprises you will come across if you decide to get to know Kefalonia not only by car, but also in your sneakers.
Some popular trekking and hiking routes:
The Gorge of Gradou: Located in the southern part of the island, in the area of Poros, is the Gradou Gorge – a 2 ½ hour route, whose beauty has managed to remain intact despite the fact that in 2007 a fire devastated the whole region. This is one of the easiest hiking routes that one may follow.
Pyrgi – Megas Soros: A rather simple and definitely one of the most interesting hiking routes in the island. Lasting a total of approximately 4 hours, ending at the peak of Mount Ainos, this offers the opportunity to experience some of the most outstanding sceneries of a lifetime.
Antisamos – Poros: A little more difficult than the previous two, requiring a 7 hour trek, this route begins at the beach of Antisamos, which was made famous throughout the world by the film "Captain Corelli's Mandolin". The route includes paths by the sea, as well as views of the coast of the western part of mainland Greece.
Drapanitika – Assos: Another easy hiking route that lasts approximately 4 hours. The route starts from Drapanitika, an old village in Erissos and passes through areas filled with pines and cypress trees, as well as the gorgeous traditional village of Assos. The path leads to the peninsula where the island's magnificent Venetian castle is located.
* For further information, please contact the Greek Mountaineering Club of Kefalonia (tel.: +30 26710-20196 ) and the Municipalities of Sami (tel.: +30 26740-22019 ), Leivathou (tel.: +30 26710-69690 ) and Pylaros (tel.: +30 26740-23840).